June - Adopted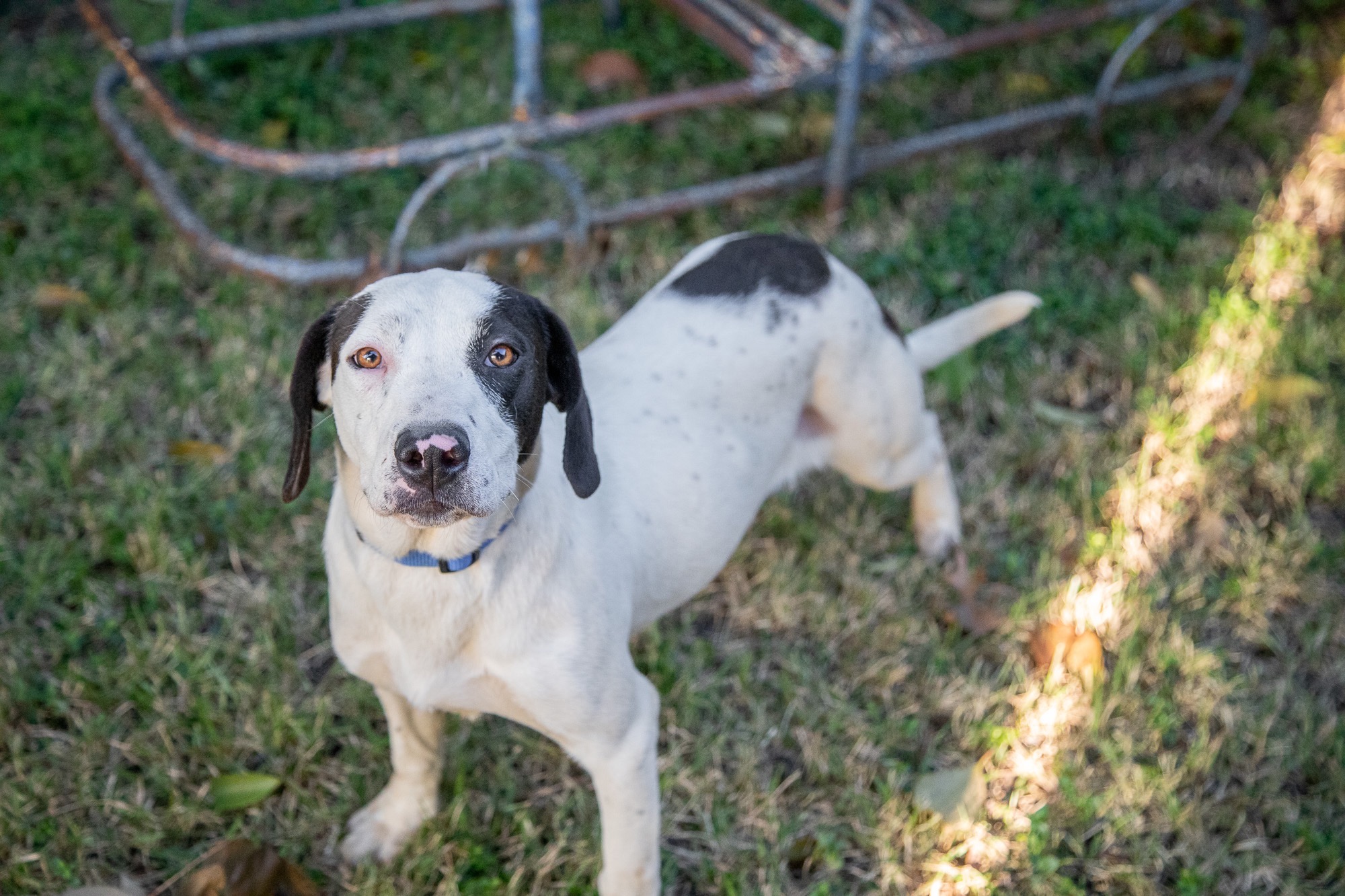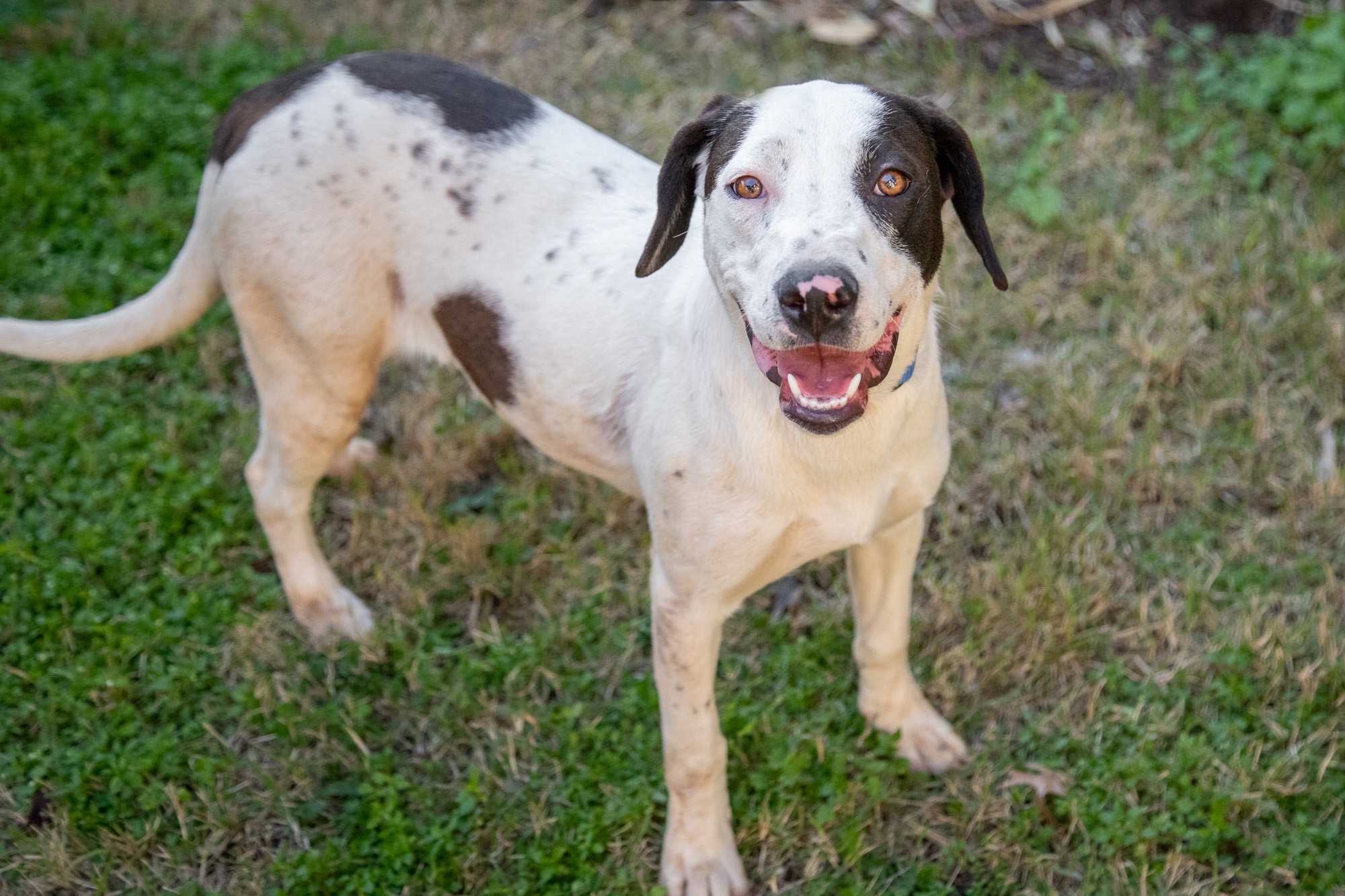 ABOUT ME
June's nose looks like a map of the world and this special girl has a world of love to offer you!
The Pointer Sisters and their Mom came running out of the shelter singing I'm So Excited. Three young sisters, so happy and full of life. June is one of the three sisters and she is sweet and ready to learn new things and have lots of adventures. Playful and active, June is not the leader of the pack but more of a follower. She loves spending her days at Lucy's Doggie Daycare Downtown where she follows the dog yard caretaker around like a shadow. She is very smart and will learn all kinds of new things very quickly. Her markings make her one of kind, will she get to see what the world has to offer with you as her leader?
Not quite a year old, June is spayed and microchipped. Her vaccines include rabies, DHPP, bordetella and influenza. She is current on heart worm and flea preventative, fecal float negative and heart worm test negative. She weighs 36 pounds and is crate trained.